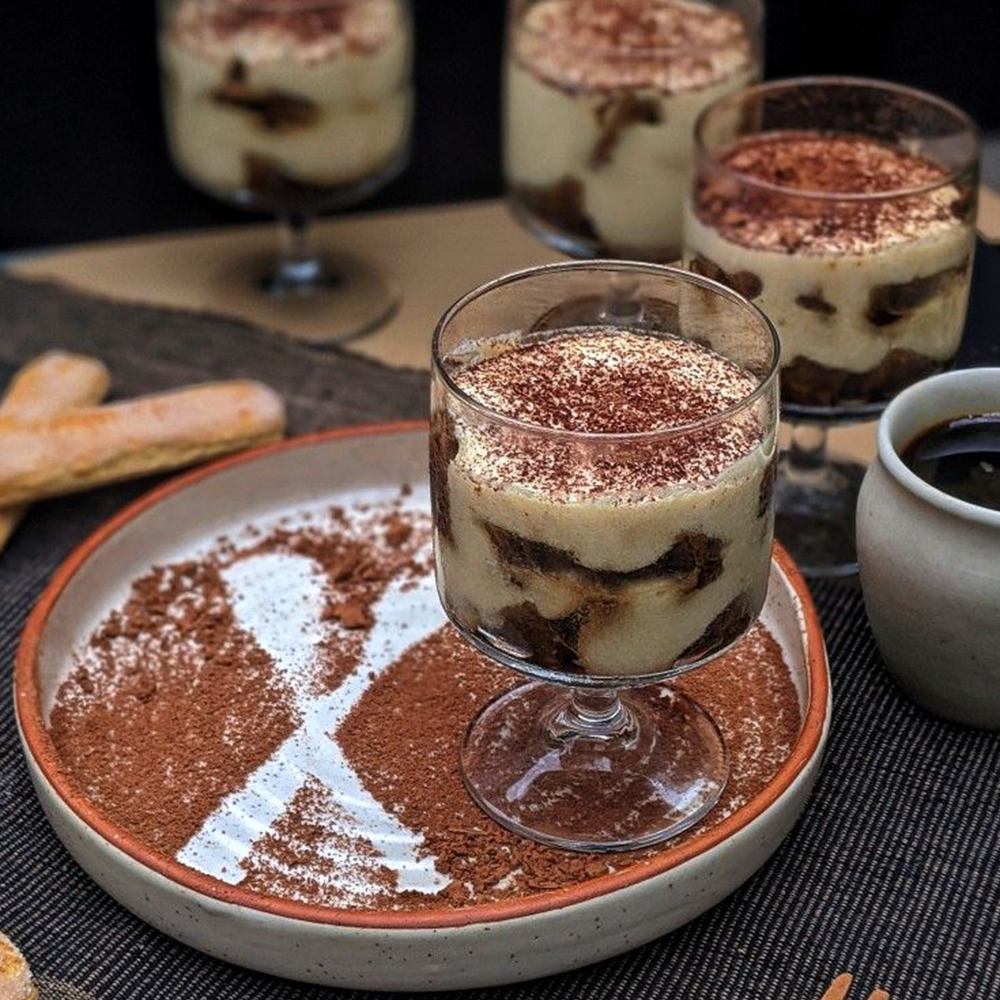 Tiramisu (tih-ruh-mee-SOO) – The Italian translation for tiramisu is "carry me up."  Also known as Tuscan Trifle.  Tradition tiramisu is a pudding-like dessert that usually consists of sponge cake or ladyfingers dipped in a liqueur, then layered with grated chocolate and rich custard.  Tiramisu was originally made as a loose custard.  It is only in recent years that using mascarpone cheese has come into fashion.
"Tiramisu, which means "pick me up" – a reference to its shot of espresso — was an instant hit
Authentic Italian Tiramisu -
Ingredients :-
100 g  Savoiardi Ladyfingers.
200 ml of coffee (better if espresso)
2 tablespoons of rum or MARSALA 
20 g unsweetened cocoa powder
Soak lady fingers in your coffee and and marsala mix 
mix sugar mascrapone and whipped cream together in a bowl 
Layer in a tray the lady fingers and your cream cheese mix 
Top it with a dusting of cocoa powder 
Let is set in the fridge for 3-4 hours 
and your tiramisu is ready! Buon Appetito !