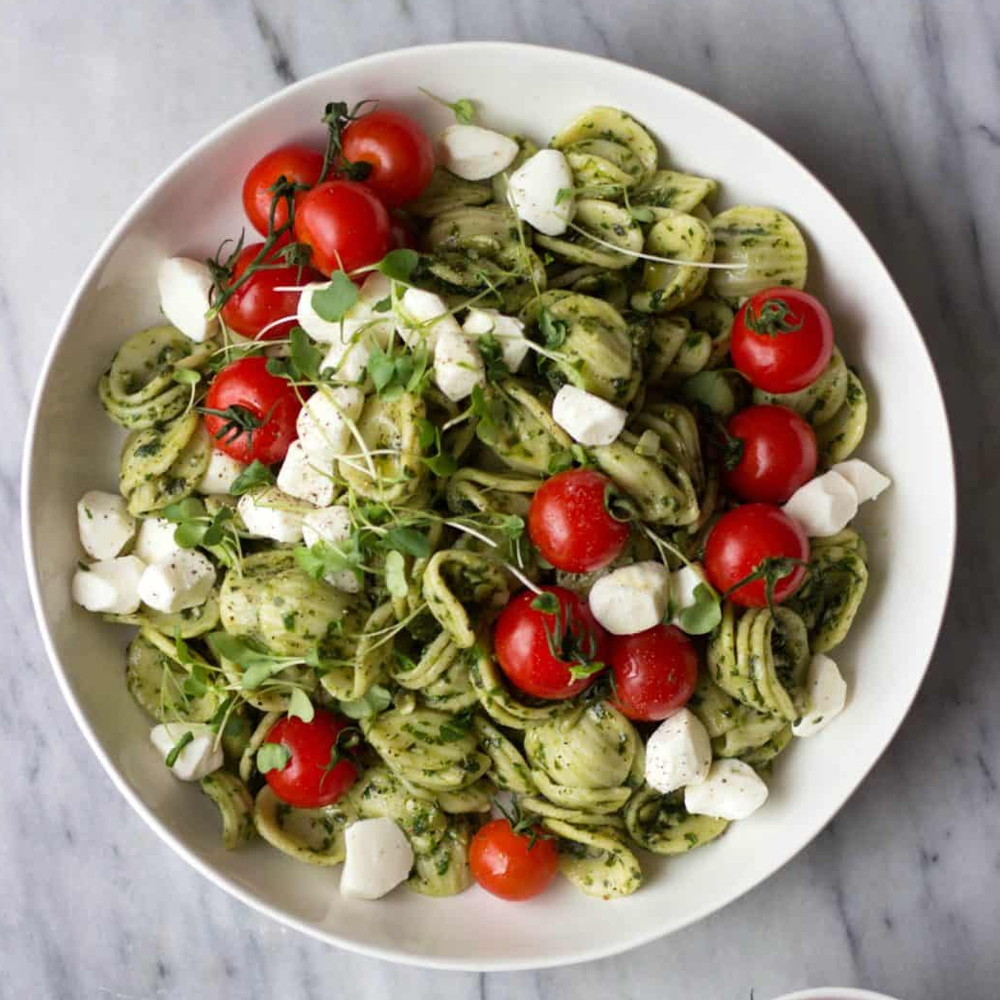 Ingredients:
250 gms Spaghetti pasta
1/2 cup Acasa Pesto sauce
1 cup cherry tomatoes, halved
1 cup fresh mozzarella balls, halved
Fresh basil leaves, torn
Salt and pepper to taste
Instructions:
Cook the Spaghetti pasta according to package instructions until al dente. Drain and set aside.
In a large bowl, combine the cooked Spaghetti pasta, Acasa Pesto sauce, cherry tomatoes, and fresh mozzarella balls.
Toss gently until well coated.
Season with salt and pepper to taste. Garnish with torn basil leaves before serving.
Chef Tip: For added flavor, drizzle a bit of balsamic glaze over the finished dish.