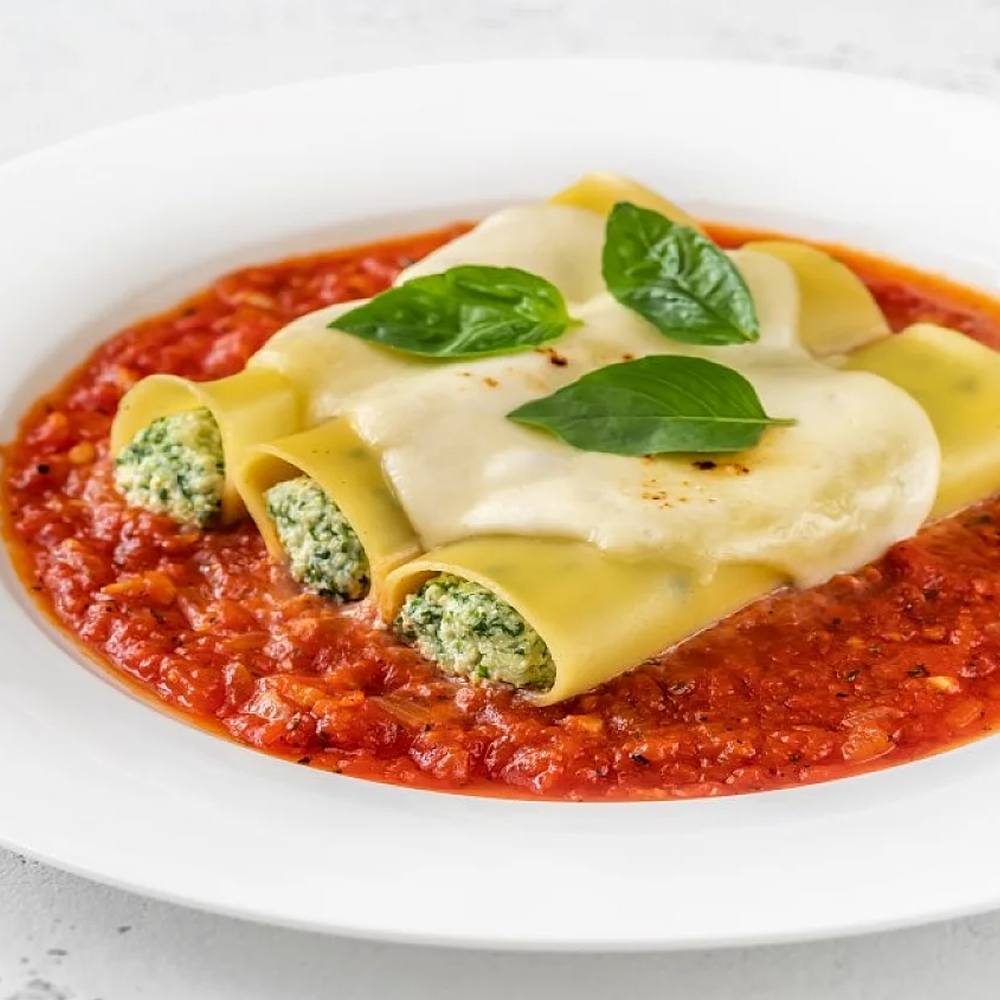 Pasta tubes stuffed with spinach and ricotta with tomato basil sauce
Ingredients:
1 Packet Lasagne sheets
2 cups ricotta cheese
1 cup chopped spinach, cooked and drained
1/2 cup grated Parmesan cheese
1 egg, lightly beaten
1/2 teaspoon dried oregano
1/2 teaspoon dried basil
2 cups Acasa classico / pumorola sauce
1 cup shredded mozzarella cheese
Instructions:
Cook the jumbo pasta shells according to package instructions until al dente. Drain and set aside.
Preheat the oven to 375°F (190°C).
In a mixing bowl, combine the ricotta cheese, chopped spinach, grated Parmesan cheese, beaten egg, dried oregano, and dried basil. Mix well.
Spread a thin layer of marinara sauce on the bottom of a baking dish.
Stuff each cooked shell with a generous spoonful of the ricotta-spinach mixture and place them in the baking dish.
Pour the remaining marinara sauce over the stuffed shells and sprinkle shredded mozzarella cheese on top.
Cover the dish with foil and bake for 20 minutes. Then, remove the foil and bake for an additional 10 minutes, or until the cheese is melted and bubbly.
Serve hot and enjoy the cheesy goodness!
Chef Tip: For a touch of freshness, sprinkle some chopped fresh parsley or basil over the stuffed shells before serving.