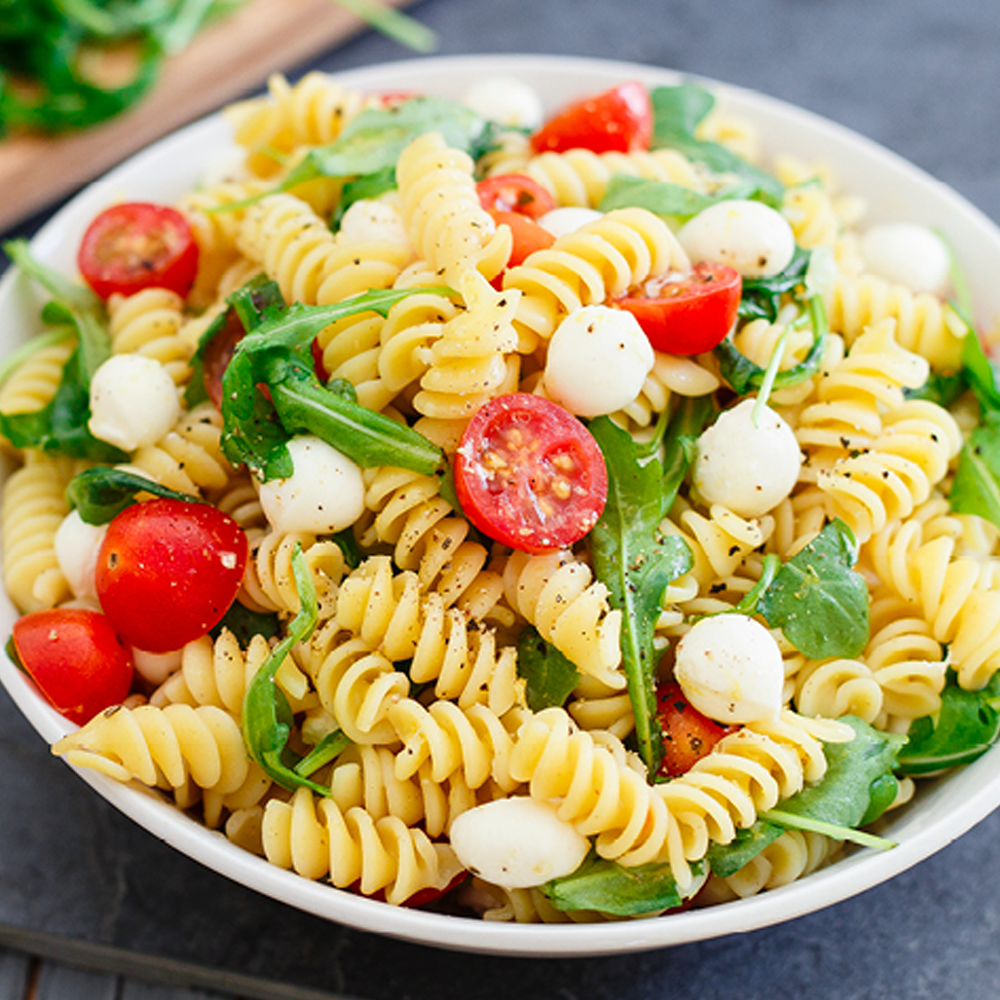 Ingredients:
8 oz Acasa fusilli pasta
1 cup cherry tomatoes, halved
1 cup fresh mozzarella, diced
1/4 cup fresh basil leaves, torn
2 tablespoons extra-virgin olive oil
2 tablespoons balsamic vinegar
Salt and pepper to taste
Instructions:
Cook the fusilli pasta according to package instructions until al dente. Drain and let it cool.
In a large bowl, combine the cooked pasta, cherry tomatoes, mozzarella, and basil leaves.
In a separate small bowl, whisk together the olive oil, balsamic vinegar, salt, and pepper.
Pour the dressing over the pasta mixture and toss gently to combine. Serve chilled.
Chef Tip: For added freshness, sprinkle some grated lemon zest over the salad before serving.