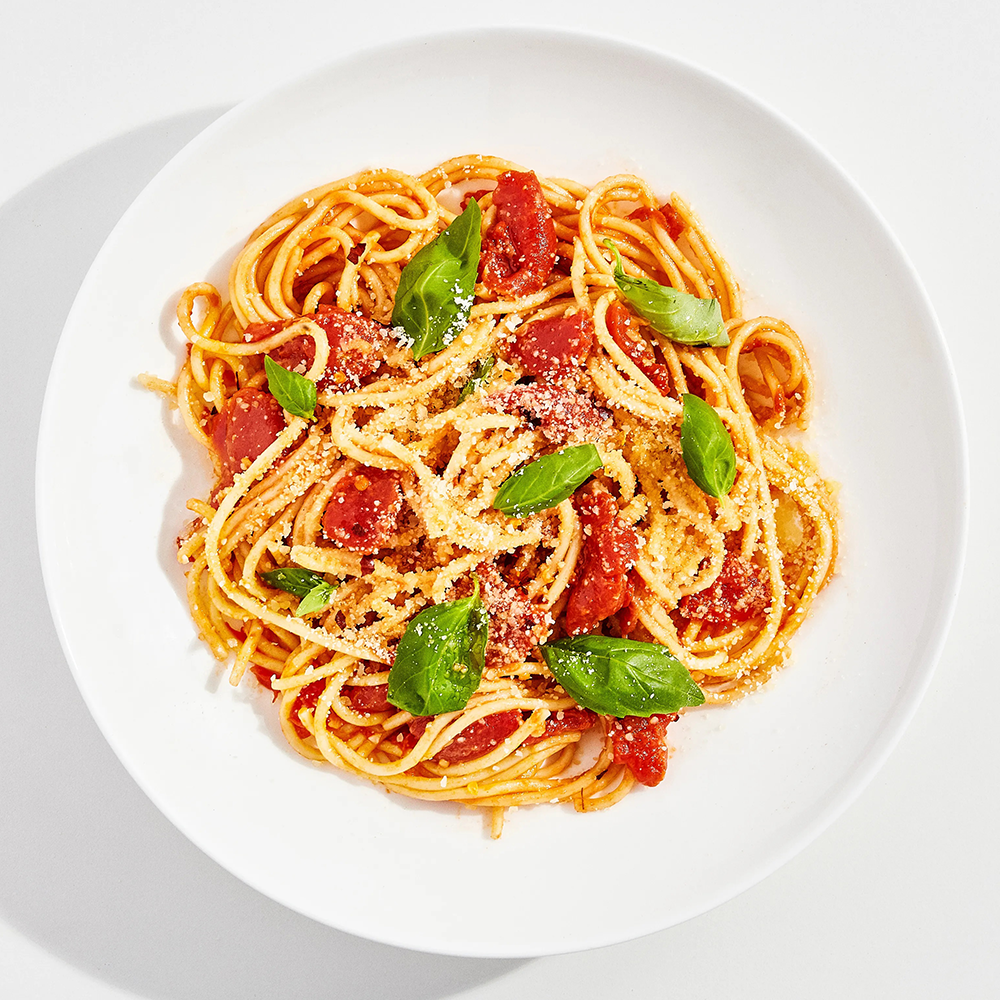 Ingredients:
250 gms Acasa Spaghetti Pasta
3 garlic cloves, minced
1/4 cup fresh basil leaves, torn
2 tablespoons extra-virgin olive oil
Salt and pepper to taste
Grated Parmesan cheese (optional, for serving)
Instructions:
Cook the spaghetti according to package instructions until al dente. Drain and set aside.
In a large saucepan, heat the olive oil over medium heat. Add the minced garlic and sauté until fragrant.
Add the diced tomatoes, salt, and pepper. Cook for 10-15 minutes, stirring occasionally, until the tomatoes break down and form a sauce.
Toss the cooked spaghetti in the tomato sauce until well coated.
Garnish with torn basil leaves and, if desired, sprinkle grated Parmesan cheese over the top before serving.
Chef Tip: To intensify the flavour, roast the diced tomatoes in the oven with a drizzle of olive oil and a sprinkle of salt and pepper before adding them to the saucepan.